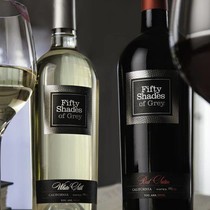 The high-quality gift packaging gives the Duo Pack even more exclusivity and is ideal for Christmas gifts, New Year 's gifts or as a gift for Valentine' s Day.
Read more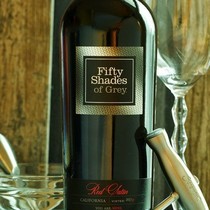 This sensual red blend is a combination of Petite Sirah and Syrah and was aged in new as well as seasoned French barriques.
Read more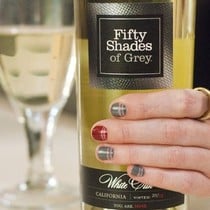 This white blend of Gewürztraminer and Sauvignon Blanc is a fascinating combination of sensual opulence and delicate grace.
Read more

Fifty Shades of Grey Wine Collection
Wine plays an important role in Fifty Shades of Grey, reflecting the sensuality that pervades every encounter between Anastasia and Christian. I've always had a penchant for good wine, so helping to create the blends Red Satin and White Silk felt like a natural extension of the Fifty Shades Trilogy. I hope all of you curl up with a glass to savor the romance and the passion.


ENJOY

E L James
Fifty Shades of Grey Red Satin Rated 90 POINTS
"Round and Delicious" FSG Red Satin Nabs A 90 From James Suckling
Please hit pause on your latest viewing of the Fifty Shades of Grey DVD, we promise this is worth it: Wine critic extraordinaire James Suckling (formerly of Wine Spectator magazine) has just given FSG Red Satin a score of 90 on JamesSuckling.com!

Proudly presented by WunderTeam.