Scull up your life!
Unlimited freedom, friendship and the love of life ....
... that's what many of us secretly strive for!
With the products from our label scull-art, we want to offer every like-minded person the opportunity to underline his personal "biker lifestyle".
We are Marco, Olga, Martin and Helga, the team of the Beverage Company Innsbruck, which has been successfully established for five years in the field of exclusive spirits.
Our common passion for biking and simply setting our lives "to be different", to allow new ones and risking, have motivated us to embark on a completely new direction for ourselves with our own label scull - art!
Quality and price awareness are at the forefront. Highend quality does not always have to be high end price, that is our motto!
Scull-art BIKER SCARFS: HANDMADE IN MILAN
Unique design and quality: 100% natural fibers (30% wool and 70% modal) are still produced with great love and experience in Italy near Milan.
Wool and modal complement each other perfectly, thanks to this noble wool blend, the beautiful, soft volume results. Each cloth is reworked by hand at the end of the production process, resulting in a "fluffy - loosen" effect.
Each of our towels is therefore unique and has its own character. A cooler, high-quality accessory for your neck is hardly available ...
Keep on rocking ...!
Scull-art JEWELERY: DIRECTLY FROM GERMANY
Highend Design meets sterling silver: Our jewelery collection is 100% handmade from Germany. Each individual piece is produced in loving handwork in a studio in Pforzheim. All materials are exclusively from Europe. Our goldsmith is a state-certified designer for jewelery and equipment and, like us, attaches great importance to creativity, individuality and quality.
Scull up your life ...!
THE FACE OF SCULL-ART: Denise Beiler
The young, talented Tyrolean, known for her extraordinary voice and participation in "The Voice of Germany", is the face to scull-art. A long friendship connects Denise with the founders of scull-art and thus the job was awarded as a testimonial before the production. Denise is not only "Singer & Songwriter" and "The Voice", from now on she is also "The Face" to scull-art.
We are looking forward to working with Denise, their uncomplicated and down-to-earth nature is also motivating our team. And the motto: ... a bit crazy ...! - just suits us.
Rock on ...!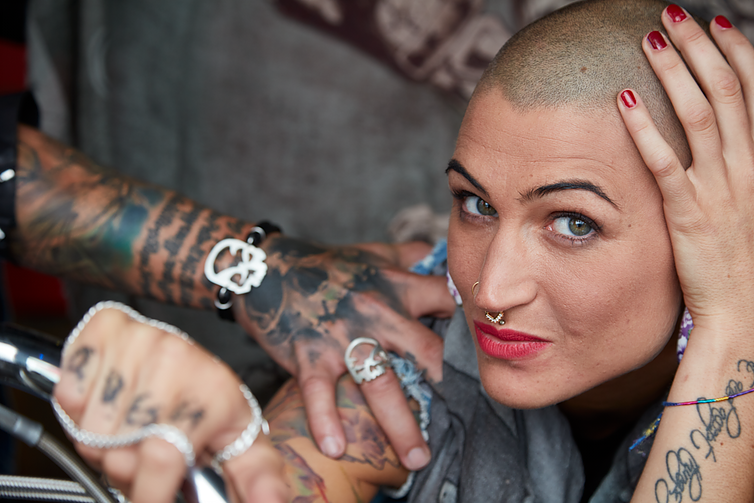 Proudly presented by WunderTeam.