Enjoy our exclusive high quality products and brands!
Shipping rates and returns

All prices are gross including 20% VAT
Free shipping:
Austria: from € 60,-
Zone 1 from € 100, -.
Zones 2 and 3 from € 250, -
Zone 4 from € 500, -
For deliveries in Zone 5 there is no free shipping due to different import and customs regulations.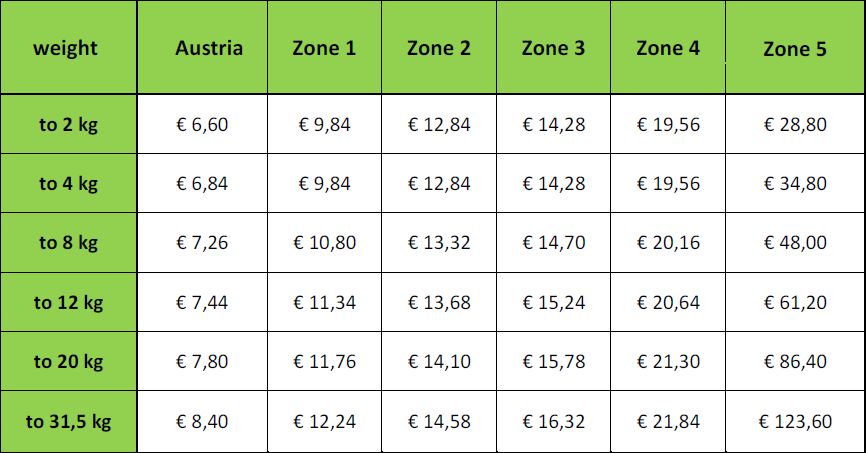 Delivery costs for orders starting from 31,5 kg are set individually. That means that each order in this category will be handled constituent with an informal request by us: contact@wunderteam.biz
No costs accrue for returns within the scope of the right of revocation!